We're Corin & Rebecca and we run Bovey Larder, a zero-waste shop in Bovey Tracey.
Bovey Larder operates slightly differently from other shops and supermarkets.
Our main aim is to reduce single use plastics that most larder goods are wrapped in.
We stock your larder staples in bulk and then you can buy as much or as little as you need.
We also have a range of products to make living an ecological friendlier life easier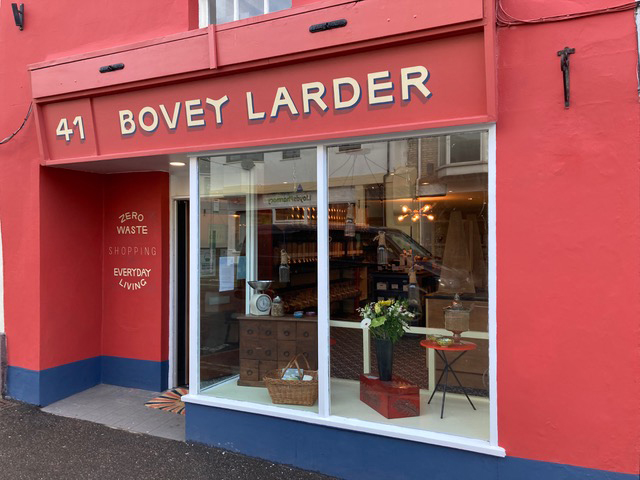 Our Online Larder
Order from our online shop and collect in store. We have lots of  ingredients for all your cooking needs as well as many new and interesting zero waste products.
Larder Recipes
Here you will find some new and exciting recipes which you can follow in your own home using our online method. You can also order some of the ingredients.
How to shop in store
Our guide to everything you need to know about shopping in Bovey Larder.
Larder Journal
For all the latest News, Advice and Stories from Bovey Larder.