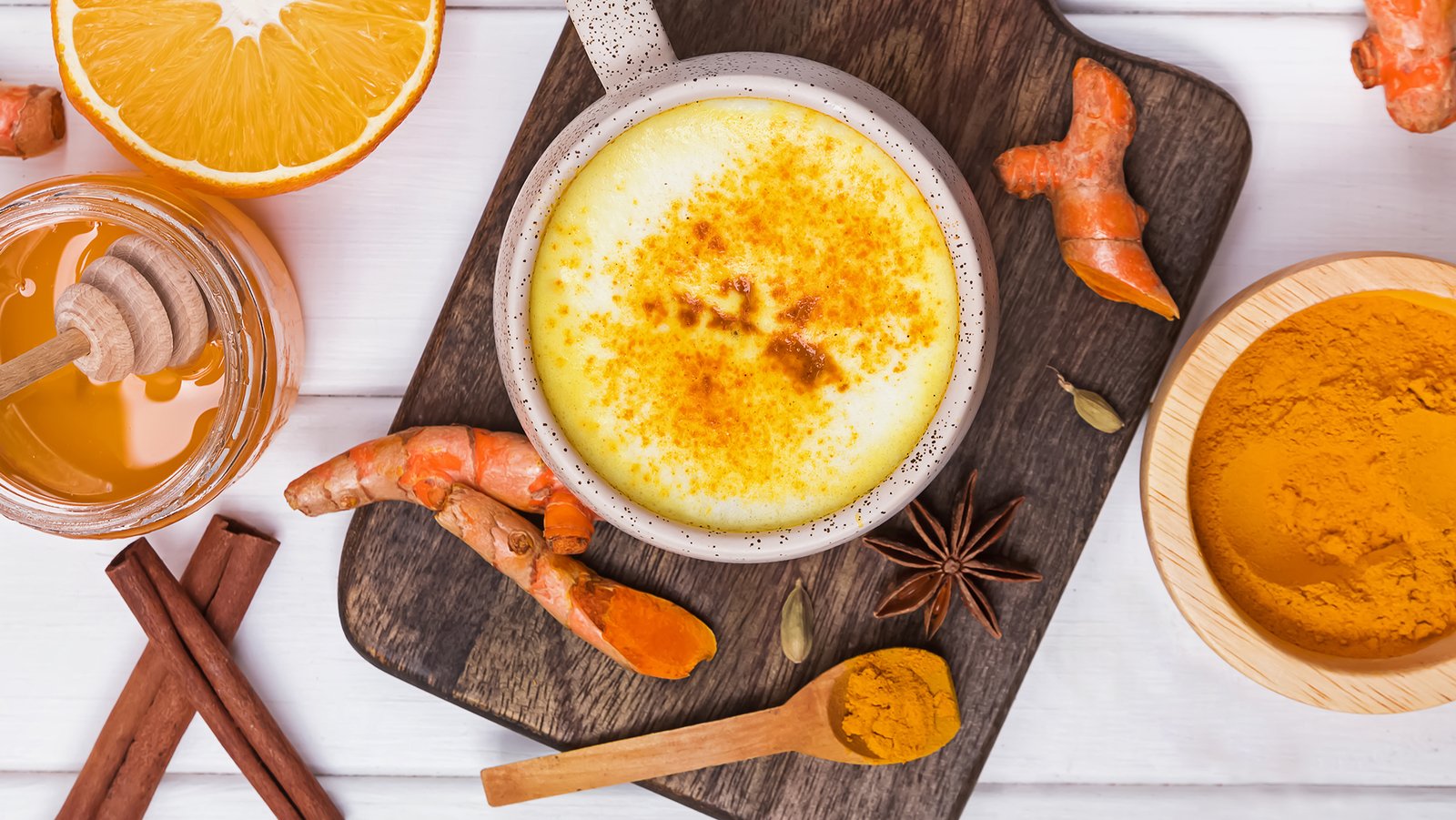 Turmeric Latte
Overview
With autumn and the rain now with us, it is nice to have a warm comforting drink at the end of the day or when you are feeling a bit under the weather. We love to drink this turmeric latte.
Top Tip
This turmeric latte has the additional benefits of containing powerful anti-inflammatory and anti-oxidants from the curcumin in the turmeric. The cinnamon has prebiotic properties to improve your gut health and ginger calms the digestive system. A perfect boost to end or start the day.
Ingredients
Serves 1
½ tsp of Organic Turmeric
½ tsp of Organic Ginger
½ tsp of Organic Cinnamon
200ml of Minor Figures Oat Milk
Bovey honey to taste. (If vegan, maple syrup or coconut sugar work well)
Method
1. Place all the ingredients, except the honey into a pan and warm gently on a medium heat, whisking the ingredients so they are thoroughly combined.
2. Sweeten to taste.
You may also like…
Click and slide through to find a recipe that might tickle your fancy.