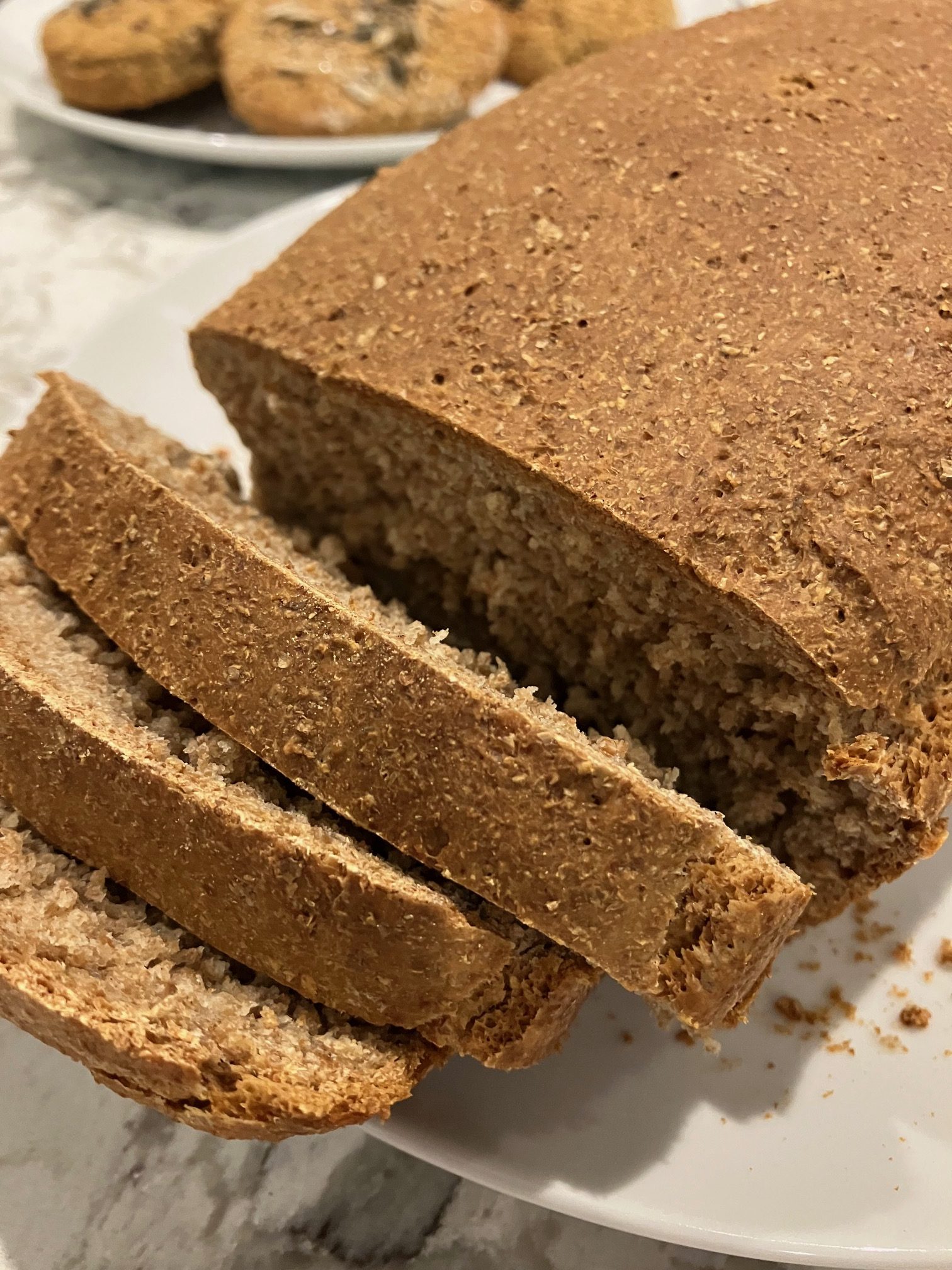 Dove Farm Wholemeal Bread
Overview
This tasty wholemeal bread recipe uses the carefully milled, organic, strong Doves Farm wholemeal flour for sale at Bovey Larder.
Top Tip
You can mix in other Dove Farm flours to change the flavour profile of the bread – Try replacing half the flour with rye flour or buckwheat flour.
Ingredients
500g Doves Farm Organic Strong Wholemeal Bread Flour
1 tsp Quick Yeast
1 tsp Organic Cane Sugar
1 tsp Pink Himalayan Salt
350ml Tepid Water
1 tbsp Honest Toll Olive Oil
Oil, for tin
Method
Temperature
220˚C, Fan 200˚C, 425˚F, Gas 7
Put the flour, yeast and sugar into a large bowl and blend them together.
Stir in the water, and when everything looks craggy and lumpy, stir in the salt.
Mix in the oil.
Using your hands gather everything together into a ball of dough.
Knead dough in the bowl for 100 presses, or on a work surface. Avoid adding extra flour.
Cover the dough bowl with a large upturned mixing bowl and leave it in a warm place, for the dough to double in size, which will take about an hour.
Rub some oil around the inside of 1kg/2lb bread tin.
Knead the dough for another 100 presses.
Shape the dough and put it into your prepared tin.
Invert an upturned bowl over the loaf tin and leave it to rise in a warm place for 40 minutes.
Pre-heat the oven.
Remove the mixing bowl and bake the loaf for 40-45 minutes.
Turn the bread out of the tin, tap the base and if it sounds hollow, the bread is cooked.
Leave to cool on a wire rack.
You may also like…
Click and slide through to find a recipe that might tickle your fancy.