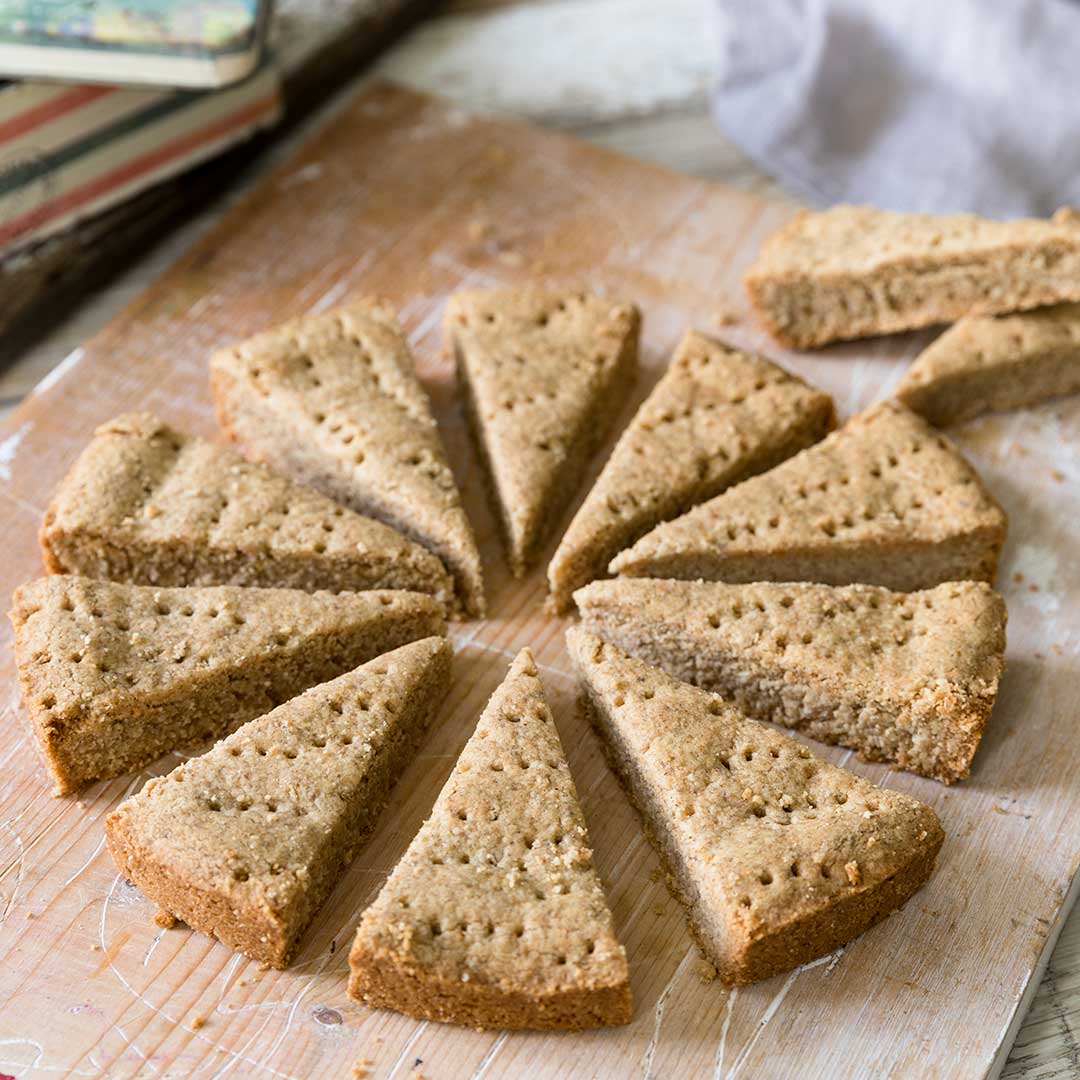 Doves' Almond Rye Shortbread
Overview
This Doves Farm recipe uses healthy and nutritious rye flour to create a delicious twist on plain shortbread
Top Tip
You could use our organic raw cane sugar to add more flavour.
Ingredients
125g Butter or Vegan Alternative and extra to grease the dish
75g Caster Sugar
125g Doves Farm Organic Wholemeal Rye Flour
125g Ground Almonds
Method
Rub a small amount of butter around the inside of a 18cm/7inch square cake tin and preheat the oven to 170/150fan or Gas 3.
Put the butter and sugar in a bowl and beat until light and fluffy.
Mix together the flour and ground almonds.
Using your hands, gather everything together and press it into a small ball of dough.
Press the dough into the prepared tin and smooth over the top.
Using a fork, prick holes all over the surface, pressing right through the dough.
Cut across the tin several times, through the dough, to form 18 rectangle fingers (across in 3, down in 6).
Bake for 40-45 minutes.
Remove from the oven and carefully cut through the rectangles again. Leave in the tin until cool.
You may also like…
Click and slide through to find a recipe that might tickle your fancy.