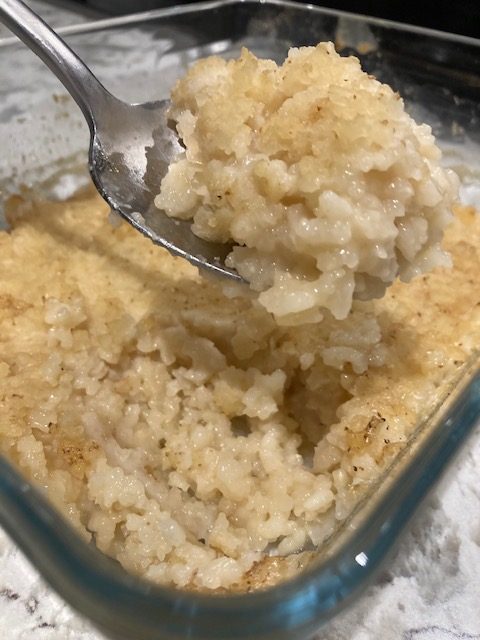 Vegan Rice Pudding
Overview
This is the recipe we use at home for rice pudding and it is always a hit. We use Minor Figures Oat milk but you could use any milk that you like.
Top Tip
Serve with jam, honey or freshly prepared fruit puree.
Ingredients
100g Pudding Rice
50g Organic Raw Sugar
700ml Minor Figures Oat Milk
Pinch of Freshly Grated Nutmeg
Method
Heat the oven to 150C/130C fan/gas 2.
Wash and drain the rice.
Tip the rice and sugar into a baking dish and stir through the milk.
Sprinkle the nutmeg on top.
Cook for 2 hrs or until the pudding wobbles ever so slightly when shaken and the rice is cooked.
Enjoy.
You may also like…
Click and slide through to find a recipe that might tickle your fancy.